The best mouse for MacBook Pro or MacBook Air can help boost your workflow. While Apple's laptops have divine trackpads, a mouse can be more comfortable to use in many situations, especially for long periods of use. That is if it's ergonomically designed, of course. A mouse can often provide more precision for certain tasks, such as making fine adjustments in design work or for gaming. And of course, another benefit that the best mouse for MacBooks can offer is the addition of programmable buttons that you can set to perform your most frequently used shortcuts, speeding up your flow.
In the roundup below, we've made nine picks in our selection of the best mouse for MacBook. We've chosen these options based on our own reviews and the opinions of our network of contacts – working creatives who use MacBooks day in, day out. We've evaluated each of our picks as the best mouse for MacBook for ergonomics, performance, features and also value for money – although several options as the best mouse for MacBook are expensive, we've included some more budget options too (learn more about how we test and review).
We've looked for mice that are comfortable to use and also offer the sensitivity and smooth tracking that creative work requires. We've also picked out options with programmable function buttons that work for Macs. And, of course, compatibility with Macs also requires USB-C cable or wireless connection. Apple's own Magic Mouse had made it into the list, but it's not our top choice since we find the inability to use it while charging to be a real drawback.
If you can't find the best mouse for MacBook for you below, you can also check our more general guide to the best mouse and the best USB-C mouse. We also have a guide to the best left-handed mouse (unfortunately, there aren't as many ergonomic left-handed mice as you might hope). 
For other products, see our guide to the best Apple deals and the best MacBook Pro accessories, or take a look at our pick of the best iMac alternatives if you're considering other options.
The best mouse for MacBook Pro and Air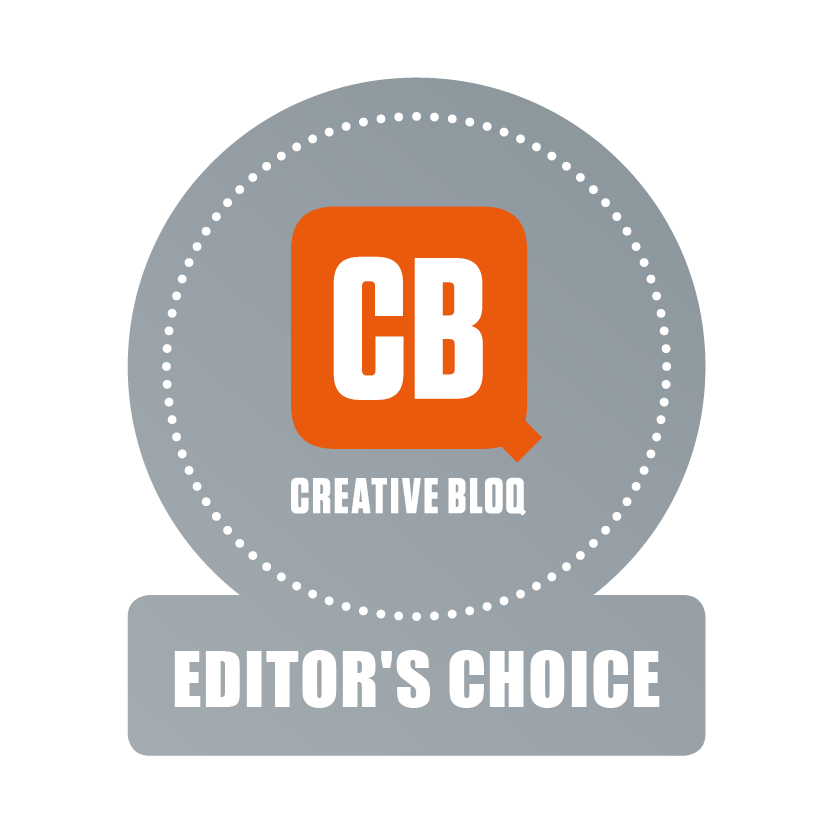 As the best mouse for MacBooks, the Logitech MX Master 3S rules the roost thanks to its combination of comfortable ergonomics, programmable buttons for short cuts and accurate tracking. It offers adjustable DPI, a thumb wheel and best of all for use with Macs, a clever gesture-control button that rests just below your thumb. You can hold and swipe this to perform native Mac gestures s you don't have to miss out on the trackpad gestures you get with your MacBook. 
The newest version of the MX Master, the 3S introduces only a couple of improvements on the previous MX Master 3 but an increased maximum DPI of 8,000 will be welcomed by some creatives working with 4K dislays or higher. The other change is the introduction of silent clicking. This works a treat and doesn't feel mushy like it sometimes can, but whether you want your mouse to be silent is quite subjective – some find a clearly audible click to be quite satisfying. If you don't want a silent mouse and have no need for such high DPI (anything over 4,000 offers little practical benefit for many general users), then there's still the original MX Master 3 (opens in new tab). Both come in four colour options.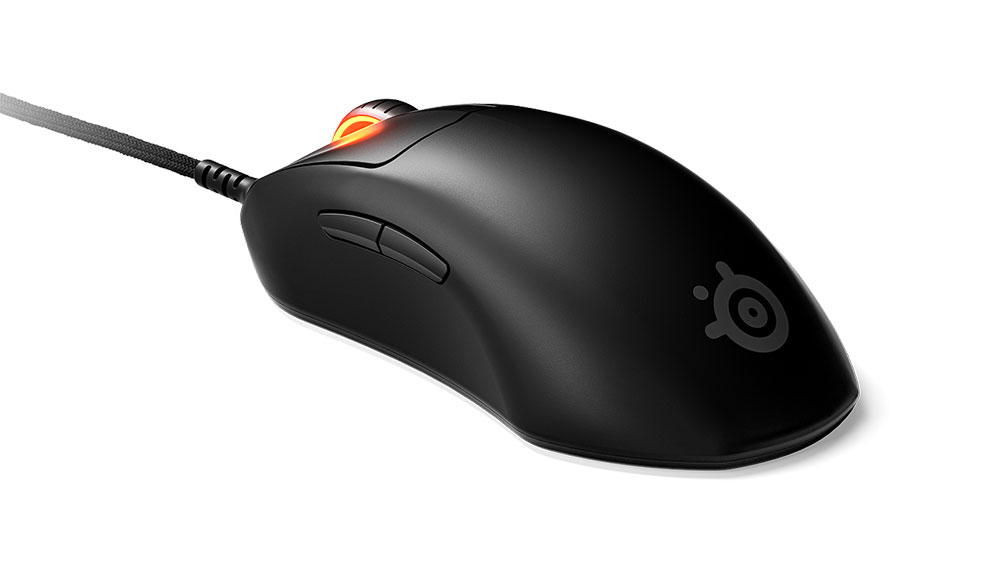 The SteelSeries Prime Mini is designed for gamers and looks like it, but if you can forgive its styling (and frankly it's quite restrained by gaming standards) you'll find that it's a lightweight and capable mouse for your Mac. It has five programmable buttons, perfect for your most useful shortcuts, and its button switches are guaranteed to last more than 100 million clicks. Its TrueMove sensor delivers adjustable DPI up to a ludicrous 18,000, and you don't need to worry about batteries or charging as it's a wired mouse. It even comes with a detachable cable, so if it breaks you won't need to replace the mouse. If you can live without wireless then this is a lot of mouse for the price.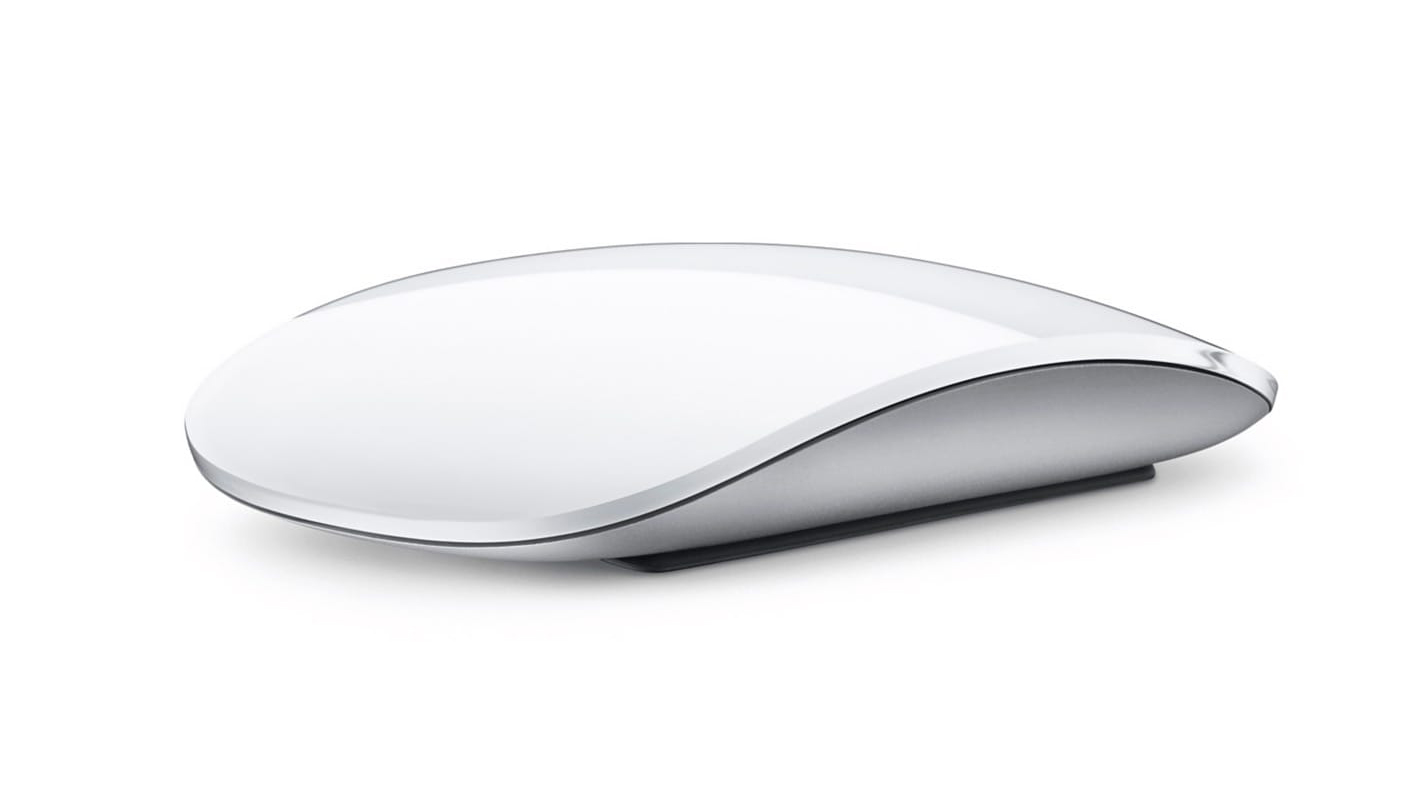 Anyone who owns a desktop Mac most likely already has an Apple Magic Mouse, but if you're on a MacBook and want the full Mac experience, there are some good reasons to treat yourself to one. Naturally, it integrates perfectly with MacOS, and its top surface doubles as a gesture pad, so if you're used to using gestures on your MacBook's trackpad you'll find it easy to switch to the Magic Mouse. And you're no longer restricted to white, with Apple releasing a version with a black multi-touch surface this March.
However, the one thing that makes the Magic Mouse not so magic is that the charging port it located on its underside. This means that if you run out of power halfway through the day (or when you're approaching a deadline) your mouse becomes completely unusable. That's a big vote against in our books.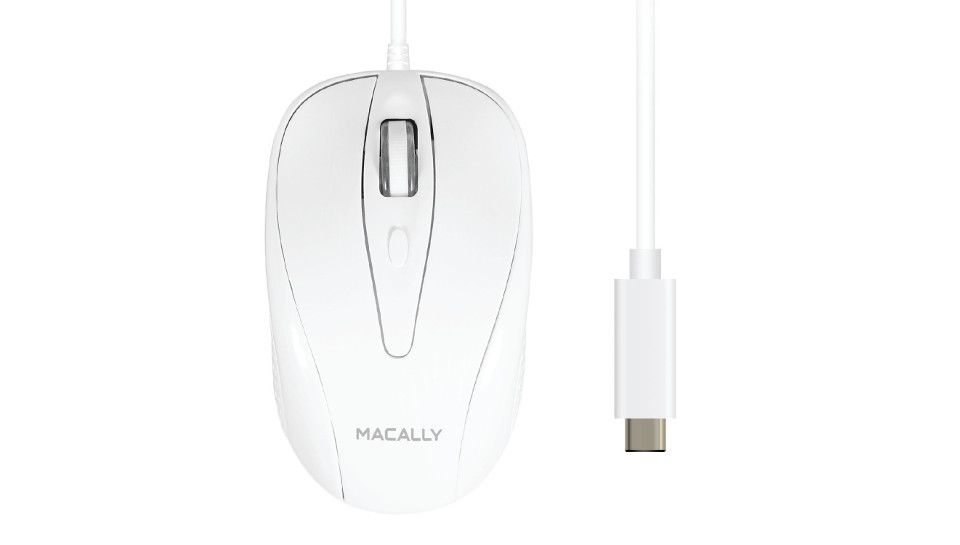 When you've spent big on a new MacBook Pro, you might not want to get stung for the cost of an expensive mouse. If you want to save money, this budget option from Macally is likely to be your best mouse for Mac. Designed specifically for the purpose, it has an all-white design and adjustable DPI up to a generous 2,400, and its USB-C cable will plug straight into a Thunderbolt 3 port.
As it's wired (with a generous 5ft cable) you'll never need to worry about recharging it or changing the battery, and while its complete lack of advanced features might put some people off, if all you want is a no-nonsense, no-fuss mouse, we've found that this does the job nicely.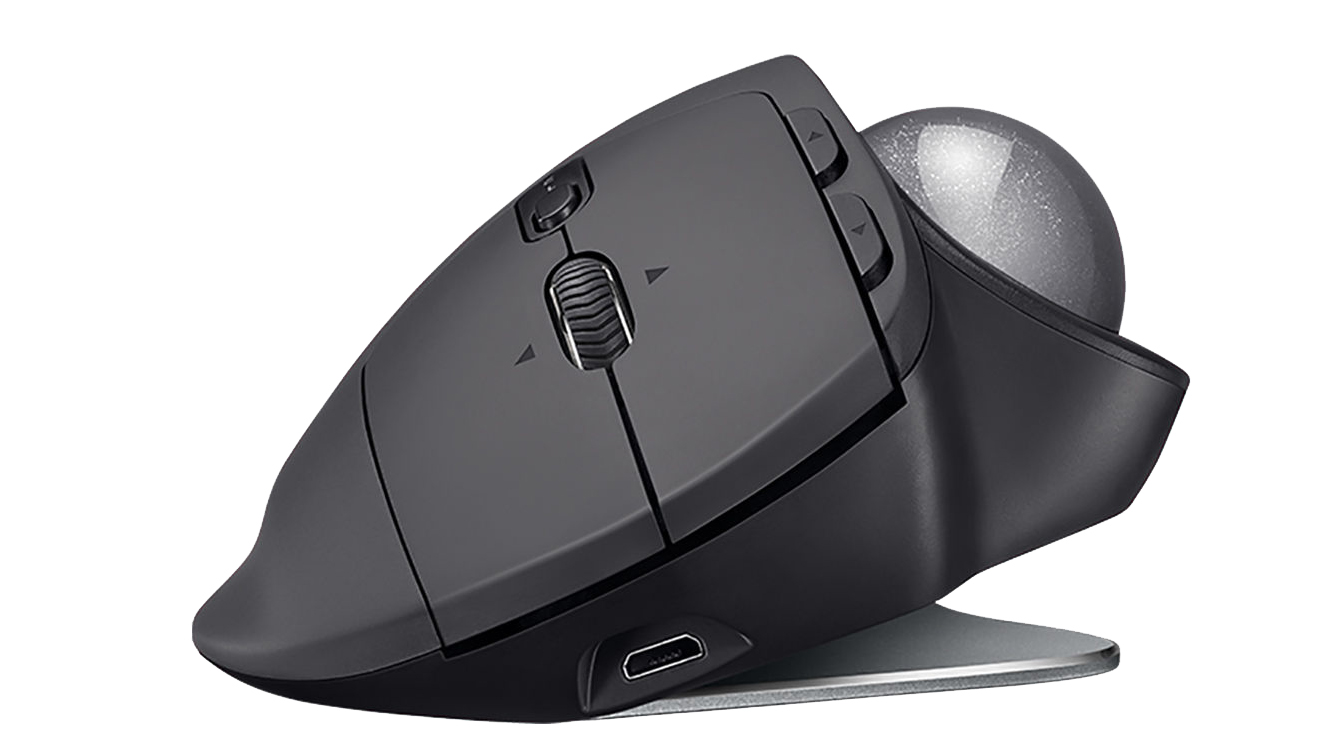 Using a mouse all day isn't the most natural state of affairs for your hand and wrist, and if you overdo it with a poorly-designed mouse you can find yourself on the way to RSI. If you're already suffering or simply keen to avoid carpal tunnel mishaps, a more ergonomic option such as the Logitech MX Ergo Wireless mouse can make a world of difference. It's a trackball rather than a mouse, so it stays in one place while your thumb does all the manoeuvring, and it has a tilting design that can be angled at up to 20 degrees for a more comfortable grip.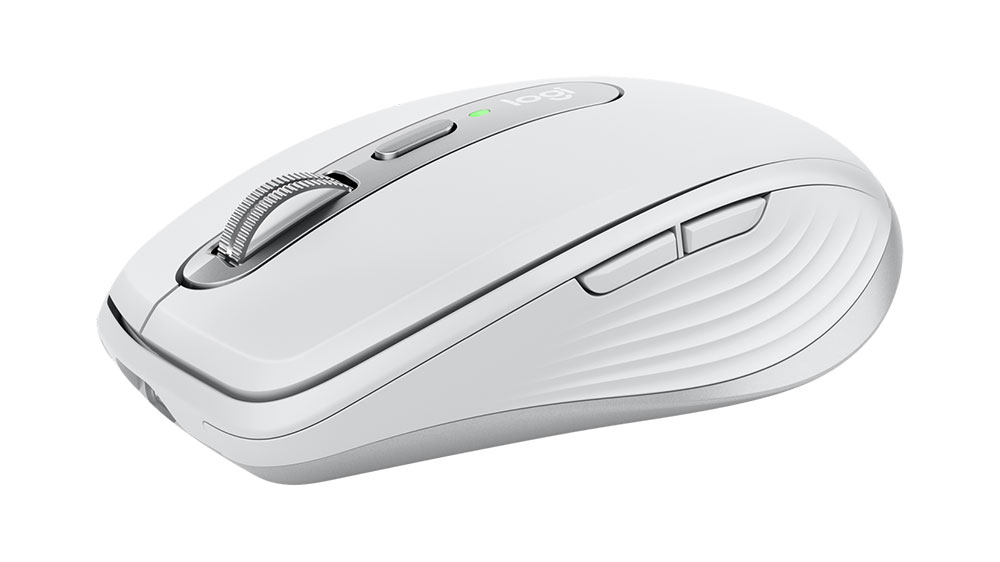 Logitech's MX Master 3 is one mighty fine mouse, but if it looks a bit too big and chunky for your tastes there's an excellent alternative in the form of the Logitech MX Anywhere 3. Designed as a more compact and portable mouse to be taken anywhere, it's also almost identical to the MX Master 3 in terms of performance and functionality; the only thing you'll be missing out on is the thumb wheel and the gesture button. It also has plenty pre-defined button profiles for various apps, including handy shortcuts for Adobe Photoshop and Premiere. It's possibly a little small for all-day use, but in general it's a high-quality mouse for just about any situation.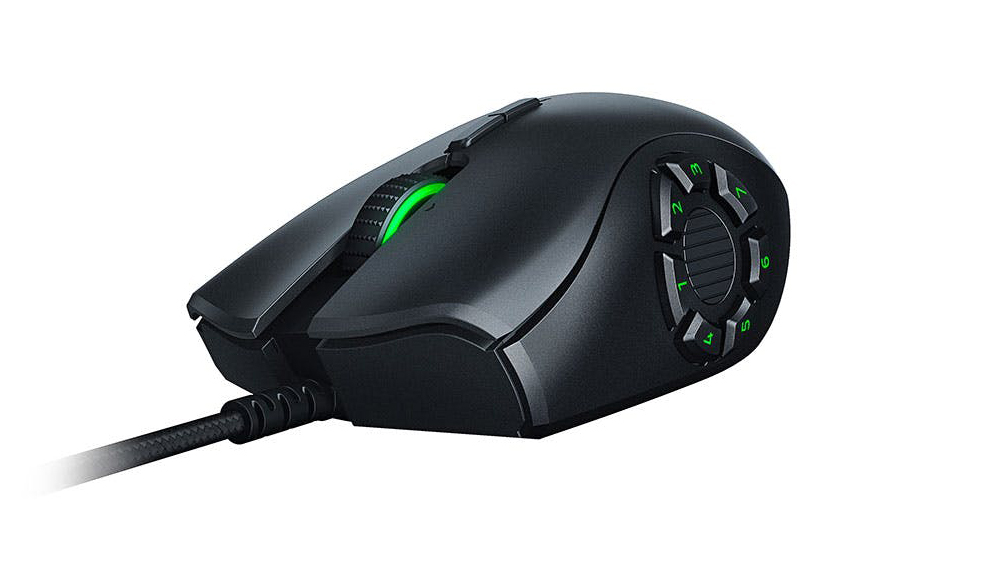 The looks are enough to tell you that this is another mouse designed for gamers, but the Razer Naga Trinity has one really useful trick up its sleeve; well, 19 of them, in fact. That's the number of programmable buttons you can have at your disposal (three swappable button plates so you can set them up the way you like), making it the best mouse for Mac if you regularly need to blaze through repetitive design jobs. It also boasts top performance and an idiotically high maximum DPI, and there's even RGB lighting, which you can of course turn off if you prefer.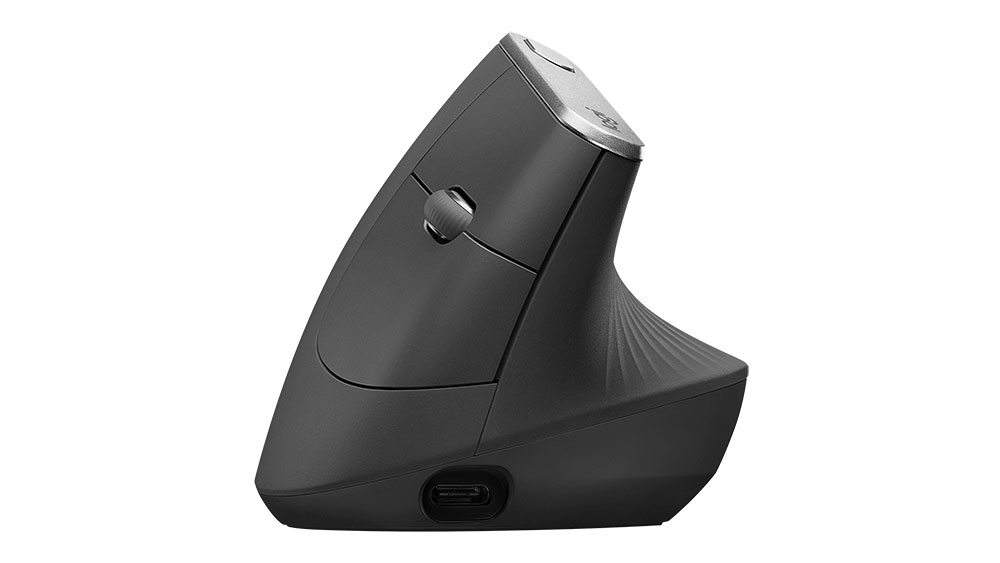 If using a mouse all day is causing you actual pain, a more ergonomic design can help stave off RSI. And they don't come much more ergonomic than the Logitech MX Vertical. It's a weird-looking mouse that can feel strange to use at first, because its vertical design aligns your arm in a more neutral and natural 'handshake' position, keeping your carpal tunnel in line and helping to reduce muscular strain. 
If you can get along with it your wrists should be very grateful, but we'd recommend getting hands-on before you buy so you know what you're going to have to adapt to. The MX Vertical is available only in a right-handed version. For a vertical mouse that comes in a left-handed version, you might consider the Logitech Lift Vertical Mouse (opens in new tab). It's smaller than the MX Vertical and requires a battery but it is slightly cheaper.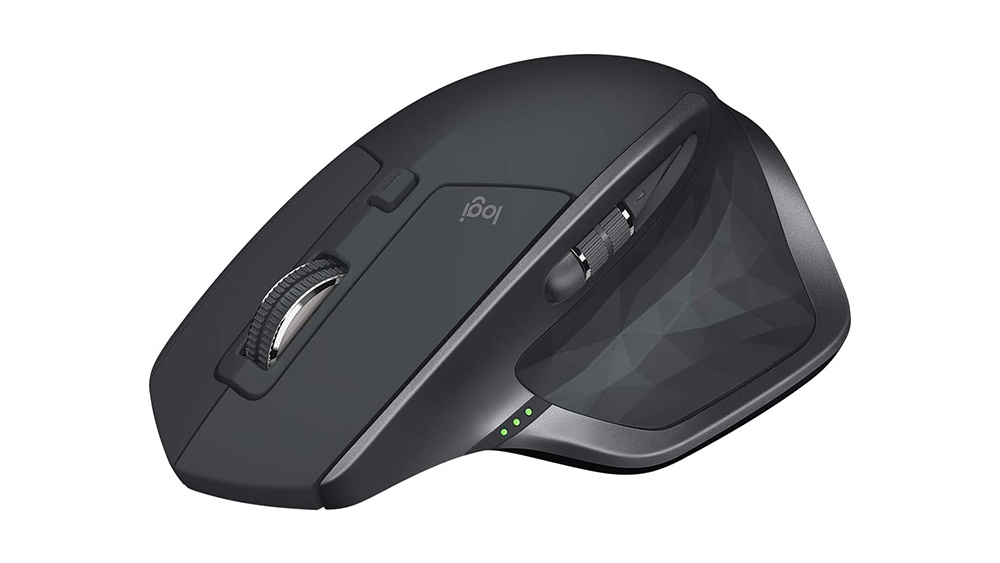 You'll have noticed by now that Logitech is definitely one of our preferred brands when it comes to choosing the best mouse for MacBooks. It offers several ergonomic mice that perform extremely well. The latest MX Master, the third generation, is our clear first choice at number one on this list, but it is rather pricey. If you want a slightly more affordable option, the Logitech MX Master 2S is still widely available, and usually sells for at least $20 / £20 cheaper than the latest model.
It has the same number of buttons, gesture support and the same DPI as the MX Master 3 (though the new MX Master 3S has doubled maximum DPI from 4,000 to 8,000). The real improvement that the newer mouse offers is in terms of design, specifically the placement and sizing of the buttons on the thumb side of the mouse, which are rather small and hard to reach on Master 2. For our money, this improvement makes it worth paying extra for the Master 3, but if you're on a tight budget this earlier model is well worth considering. It actually has a slightly lower click latency than its replacement, although most people really won't notice that.
How to choose the best mouse for MacBook
When you're looking for the best mouse for MacBook there are a few questions to ask yourself. We've covered the most important ones below. Beyond a new mouse, if you're keen to improve your work setup in general, you may also want to check out our guide to the best MacBook Pro accessories,  the best keyboards, and the best office chair buying guides.
Will my mouse work with my Mac?
You shouldn't have any problems finding a mouse for your Mac; nearly all the options will work straight out of the box, whether they're wired, use a wireless receiver or connect over Bluetooth. Generally, when choosing the best mouse for MacBook for you, you'll want a USB-C mouse. Otherwise, you may need a USB-A to USB-C adapter if your Mac only has USB-C ports and your mouse requires a USB-A slot. We also have a guide to the best USB-C mouse.
One thing to watch out for, however, is how fully compatible a mouse is with your Mac. Some mice that are advertised as Mac compatible actually feature buttons that only work on Windows. There's no point getting stuck with a bunch of buttons that you can't actually use, so always check in the specifications whether the buttons will work, or can be configured to work, on a Mac.
What size and shape mouse is best for MacBook?
Size and ergonomics are important and your preferences will be much the same irrespective of what computer or laptop you want to pair your mouse with. You will want something that's comfortable to hold, especially if you use it for long periods. Compact mice might seem convenient and portable, but if they are too small, you could find yourself in pain when using them for long periods of time.
Look at how you hold your mouse in use, too. Different mice are suited for different grips, for example, resting just the fingertips on the mouse or covering it with your whole palm. Vertical mice might seem odd, and they do take a bit of getting used to, but many people eventually find them more comfortable. Once you know what's comfortable for you, you'll know what to look for in a mouse.
Should I get a wired or wireless mouse for MacBook?
Most modern mice are wireless, which is a lot less of a problem than it used to be. Older wireless mice could be heavy and unresponsive, with batteries that needed changing too regularly. Things have improved, however, with better wireless connections and super power-efficient sensors meaning that the best wireless mice available today can often even outperform wired mice and can run weeks or months before needing a recharge or a fresh battery (although of course with wired mice, you can forget about batteries completely.)
What other features should I look for in a mouse?
Buttons can be useful if you want to use shortcuts. Meanwhile, you should look for a decent level of sensitivity – around 1,500 dpi is good for most uses. You should also consider ergonomics and consider choosing a mouse that's been designed to alleviate wrist and arm strain, as have many of the options in our guide to the best mouse for MacBook above.
Is the Magic Mouse a good mouse for MacBook?
if you have a MacBook and you're looking for a mouse, you may well be tempted to stick with Apple and go for the Magic Mouse. That has its benefits since you know from the off that it's going to integrate perfectly with MacOS. We find the gesture pad on the top surface works well, and it's easy to adapt to if you're used to the MacBook's trackpad. You also have a choice of two colours now. 
So why's it not at the top of our list as the best mouse for MacBook? Well, the main downside for us, and it is quite a downside, is that the charging point is on the bottom of the mouse, which means you can't use it while it's charging. So the battery should last you around a month, so it's not like you're mouse will be out of action for a couple of hours every week, but it's still frustrating if you run out of power in the middle of work.
Read more: